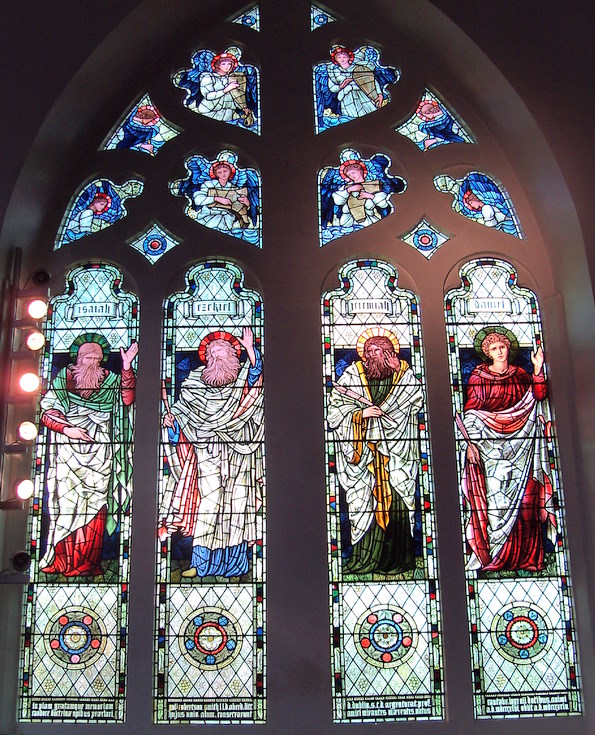 The Alford Image Library
Stained Glass Window Dedicated to WRS
A beautiful stained glass window in King's College, Aberdeen, dedicated to the memory of William Robertson Smith.
The inscription below the window (in Latin) can be translated:
"In pious and grateful memory of William Robertson Smith, Doctor of Laws at Aberdeen, Doctor of Letters at Dublin, Doctor of Theology at Strasburg, Professor at Cambridge, illustrious for his mental endowments, candour of mind and wealth of learning, alumnus of this university, these windows have been consecrated by his mourning but admiring friends. Born 1846; died 1894."
Picture added on 04 May 2009