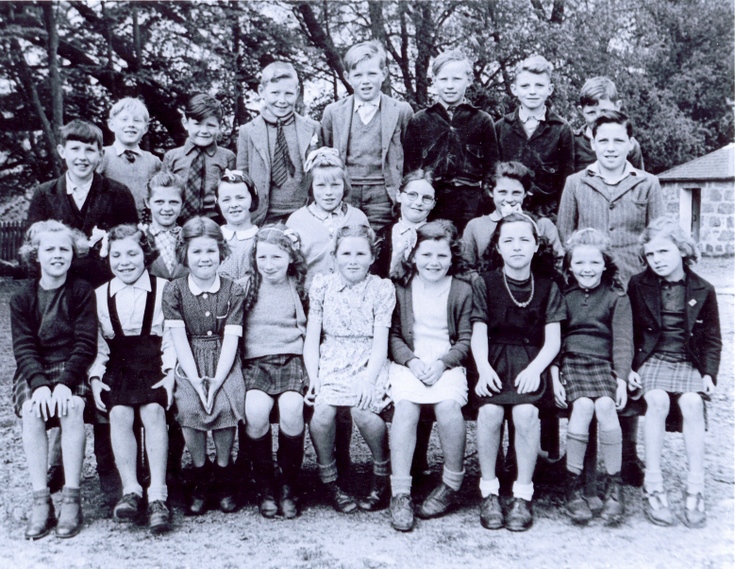 The Alford Image Library
Tullynessle School
Back row L to R: Robbie Forbes, ?, Duncan Riddell, ?, Sandy Fraser, Billy Clark, ?
Middle row L to R: ?, ?, Joyce Nicol, Elizabeth Watt, ?, David Adams
Front row L to R: Shirley Robertson, Sylvia Pirie, Muriel Robertson, Olive Irvine, ?, ?, Helen Kellman, Catherine McDonald, ?.
Forbes, who sent the photograph on behalf of his sister Elizabeth, says hopefully someone may be able to fill in the blank spaces.
Picture added on 13 May 2009
Comments: