Admin Needed
This site doesn't seem to have an active administrator any more. If you would be interested please contact us. Without an administrator soon this site will be deleted.
Support this Site
For many years the hosting costs of this site have been paid for by Google advertising, but this is no longer feasible.

This is due to changes in privacy laws, the increase use of ad blockers and changes in Google's terms.
To survive, this site needs someone to sponsor it.

If you are a local business we can use this column to feature your logo and link to your website.

We're looking for around £100 to keep the site going for a year. If you're interested please contact us.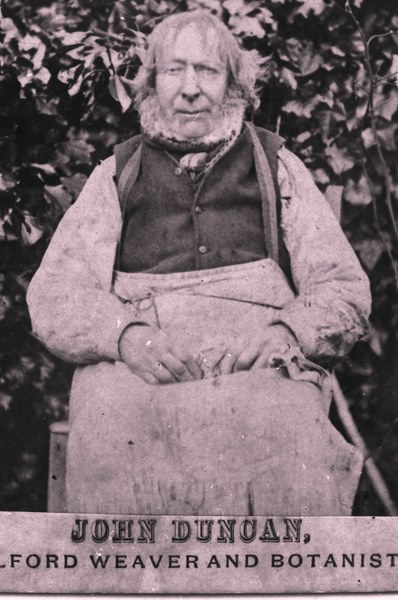 The Alford Image Library
John Duncan (b1794 d1881)
The Alford Weaver (Scott Skinner composed a tune of the same name), "weel kent" in his time as a keen amateur botanist, responsible for the recording of numerous plant species in the area.
Picture added on 18 August 2008