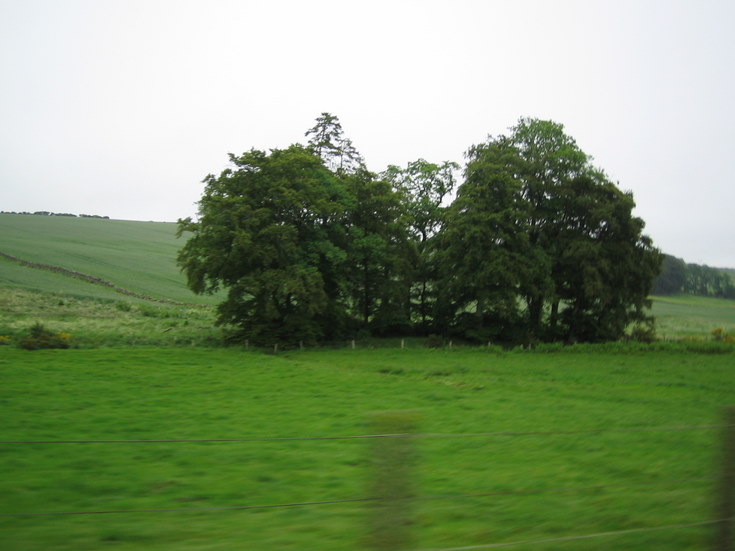 The Alford Image Library
Interesting triangular plot with trees.
This is one of several similar plots which can be seen from the A944, to the NE of the road at Kinnernie. Local tradition has it that these plots, which are located immediately adjacent to the Old Aberdeen Road which runs parallel to the present day A944, are where thieves hid ready to ambush travellers (source Mrs Irene Aitken, Corsichen). They may also be "goodman's plots", a portion of land given over to Old Nick by a farmer in order to appease the devil and avoid bad luck. Stones were thrown into the plot and no crop was ever taken from within its bounds. This was a practice much frowned upon by the kirk and it led to a number of kirk trials with punishments following as a result.
Picture added on 12 September 2008