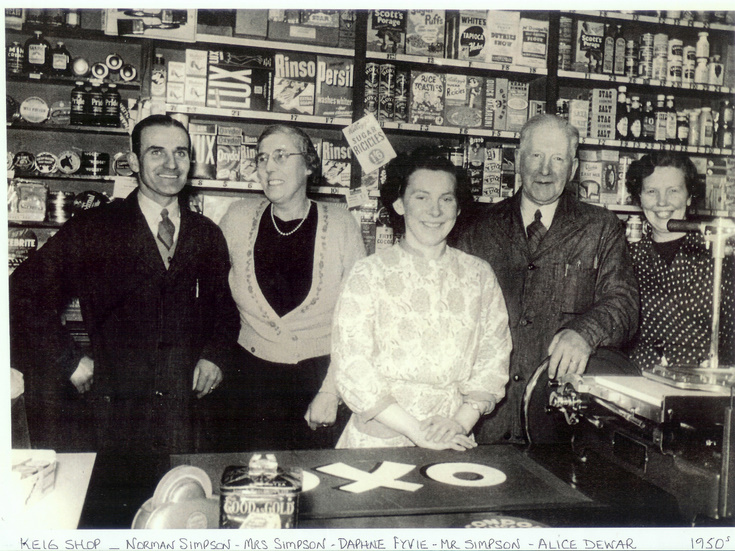 The Alford Image Library
The staff of Keig Shop and PO
I'm happy to report that so many of the photographs I have scanned ready to upload to this site are of happy, smiling folk; no more so than this wonderful photograph of the happy staff at Keig Shop and PO.
L to R :
Norman Simpson, Mrs Simpson, Daphne Fyvie, Mr Simpson, Alice Dewar.
See also photograph of "shop interior" at Alford Heritage Centre for similar packaging.
Picture added on 16 August 2008